This is a story I read a few years ago with my children. We had found it in the library. We had read the book several times and returned it. We really enjoyed the book and I thought about buying it. Well, afterwards I couldn't remember the full title of the book and the author. I could only remember part of it. I went back to the library and couldn't find it again. It happened to be that the last time we went to the library, low and behold, there it was sitting as pretty as could be on the shelf. Well, needless to say, I snatched it up and took it home where we read it several times. Not wanting to forget about the book again I bought a copy for the kids and am saving it for Christmas. I know its early, but I stash gifts throughout the year. My kids love trains!
This book is one of my favorites. I review, literally, at least 100 books in a year. Well, as you can imagine there are certain things that keep my attention. In picture books, in my minds view anyway, illustrations are key. If they are not done well, they do not enhance the story and can actually take away from it. When I buy books the whole package needs to be appealing. The cover, illustrations and of course, the story. Now, I'm big on education so throughout my house I have educational games and books all over the place. But, I also do enjoy some stories here and there that are fun and cute as well, mostly written for entertainment. This story happens to be one of them. I love the artwork. It appears as it the illustrations were old pictures that were framed. They have tons of detail. The illustrator is Michael Austin. He has also illustrated a few other books as well.
Today is the day Lonesome Bob is set to marry Wildcat Annie. The wedding ceremony begins at two o'clock in Red Rock and Wildcat Annie waits for no one. "I've driven this train for forty years, and we've never been late once yet!" Railroad John reassures proudly, as Lonesome Bob and Granny Apple Fritter board the Sagebrush Flyer train for Red Rock. They hope they can get there on time. But fate has other plans. Bad Bill and his outlaw gang are waiting up around the bend wanting to steal some coal to feed his horse Flame, and a fierce thunderstorm kicks up with rain so heavy you could float toads on it. And that's just the beginning of their troubles. Now the Sagebrush Flyer train and Lonesome Bob are twenty-two minutes behind schedule! Can Granny Apple Fritter's Hard-Shell Chili-Pepper-Corn-Pone Muffins help save the day? They are known to be hot enough to set fire to an iceberg. Or will Lonesome Bob lose his bride by arriving late? He sings mournful tunes on his guitar box as he worries of losing Wildcat Annie. Plenty of surprises wait in store, especially a tornado that crosses their path sending livestock flying all around them. Whooo! What a ride!
This story is perfect for chidlren who are 4-8 years of age. A southern draw can be heard when read aloud which makes the story fun. The art work will bring a smile to the lips as the reader can picture clearly what is going on, yet will bring enough suspense for the reader to want to learn what is going to happen next.
One of my favorites! I hope you enjoy.
Thanks!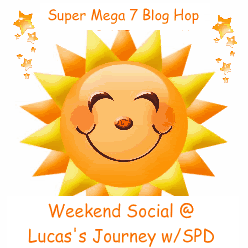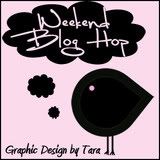 Blog Hop Friday
target="_blank">
Weekly Blog Hop