Tune in today at
http://blogtalkradio.com/storiesfromunknownauthors
@2pm est to hear author Beveryl Stowe McClure talk about her book, Tumbleweed Christmas

.
Paperback: 24 pages
Publisher: 4RV Publishing LLC (August 28, 2011)
ISBN-10: 0983274045
ISBN-13: 978-0983274049
Bio: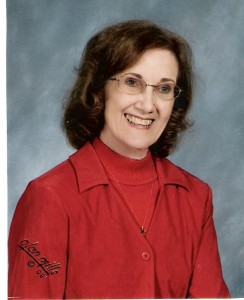 When Beverly was a kid she hated to read. Even though her eighth grade teacher sent her poem "Stars" to the National High School Poetry Association, and it was published in Young America Sings, an anthology of Texas high school poetry, she hated to write. In spite of her rocky relationship with the written word, she attended Midwestern University where she read too many books to count, graduated, and became a teacher, which meant more reading. As she read to her students and they read to her, she made an amazing discovery. Reading was fun.
She also started writing. To her surprise many of her articles were published in leading children's magazines, such as Humpty Dumpty, Jack and Jill, Ladybug, and Focus on the Family Clubhouse Jr. One of her articles was published in a PreK-K Scott Foresman anthology. She also has five novels for teens and two books for young readers published, along with a story in Chicken Soup for the Soul.
Beverly has three sons and a bunch of grandkids. She and her husband live in the country where deer, skunks, and armadillos stop by for a visit. She writes most every day and usually has a book in one hand, with the vacuum, mop, skillet, or other household items in the other.
Tumbleweed Christmas
is Beverly's latest release. Visit her online at:
Website Address:
http://beverlystowemcclure.wordpress.com
Blog Address:
http://beverlystowemcclure.blogspot.com
Twitter URL:
http://twitter.com/beverlymcclure
Facebook URL:
www.facebook.com/beverlysmcclure
Summary:
Christmas is the time for miracles, but sometimes, a child must make her own miracle, and one for her siblings.
Review:
Tumbleweed Christmas is a touching story about what the spirit of christmas is truly about.
Like most children, Jackie believed in miracles. Her mother had told her that Christmas was the season for miracles and that anything could happen. The problem was, that belief was going to be tested. Jackie's father was sick and in the hospital. They didn't have a lot of money for extra things, even a tree to light up their home. Jackie felt compelled to help everyone, but she only had a dollar to do it, which wasn't much money to do much of anything. But will she find a way to put smiles on her families faces despite the lack of funds?
This is a delightful 24 page book which shows the reader about selflessness. Many parent's give up much to make things work when they don't have a lot of money, and being creative is certainly a key in such situations. Jackie gave up what was dear to her the most to be able to give gifts to her family so they had something to open on Christmas day. In many ways, gift giving has gone out of control. The most expensive items are not necessarily the best. Sometimes it's the handmade items or drawings that come from the heart that are truly memorable. A gift from the heart is what truly matters most, and it doesn't have to be much. Children and parent's alike will enjoy this story because it touches upon one of the best gifts in the world that we can give--LOVE!