Come and join me as I talk with author Dan Elish for his chapter book The World Wide Dessert Contest on Stories From Unknown Authors
http://blogtalkradio.com/storiesfromunknownauthors
@ 1 pm EST.
File Size: 3279 KB
Print Length: 162 pages
Publisher: Alina Adams Media (September 17, 2011)
Sold by: Amazon Digital Services, Inc.
Language: English
ASIN: B005PR4LB2
Summary:
What's funnier than a pie in the sky? A pie in the face!

How the pie gets there - along with three other pies flying in V formation during the twelfth annual Worldwide Dessert Contest - is a double scoop of a story.

It begins with John Applefeller, the annual last-place finisher in the celebrated event that every July draws hundreds of international dessert chefs to compete for the coveted Silver Spoon (and to compete against Sylvester S. Sweet, the self-proclaimed King of Dessert, who always wins).

There's something fishy about Sweet's success, but only Josiah Benson, the Worldwide Dessert Contest janitor, seems to know what's up. And who listens to him? Certainly not the four judges, experts on ice cream, sugar, cakes, and dessert history.

Stanley listens, Applefeller's ten year old assistant, who has helped his boss with his newest and most original contest entry - the world's largest apple pancake. If it weren't for Stanley, Applefeller - and you - would never journey in an apple-souffle balloon to the island of Iambia, or meet Captain B. Rollie Ragoon, the dessert-making genius who has his own reasons for suspecting Sweet of sour deeds, or discover how important heart is to winning.

"The Worldwide Dessert Contest: Enhanced Multimedia Edition" features all the text of the 1998 Orchard Books release, as well an original musical score from the play that the book inspired. Read the story, then click on a link to listen to the companion songs in this cutting edge, one of a kind, 21st Century children's fantasy novel from Alina Adams Media!
Author Bio: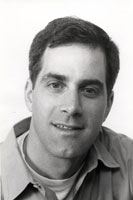 Dan Elish is the author of the novel Nine Wives (St. Martins Press, 2005) and The Misadventures of Justin Hearnfeld (2008), both published by St. Martins Press. Dan is also the author of Born Too Short, Confessions of an 8th Grade Basket Case, which was picked as a Book for the Teenage 2003 by the New York Public Library and won a 2004 International Reading Association Students' Choice Award. He has also written several other novels for young adults including, The Attack of the Frozen Woodchucks, 13, The Worldwide Dessert Contest, Jason and the Baseball Bear, and The Great Squirrel Uprising. "13," the musical for which he co-wrote the book with music and lyrics by Jason Robert Brown ran on Broadway from September 16, 2008 through January 4, 2009. In his career, Dan has also written non-fiction books for young adults, scripts for kids' TV shows (in particular Cyberchase (PBS)), music and lyrics for six musicals, funny corporate videos, and played piano for various Off-Broadway productions. He has received fellowships and scholarships to the Bread Loaf Writers' Conference, the Sewanee Writers' Conference, and is a member of the Dramatist Guild. Dan lives in New York City with his wife, daughter and son.
Current and upcoming projects include a children's novel, The School for the Insanely Gifted, and the forthcoming YA comic-thriller, The Family Hitchcock, based on an upcoming movie. Dan is also working on a musical version of his novel Nine Wives and has been commissioned by Theater Aspen to write a play.
Review:
The World Wide Desssert Contest is a funny story about a man named Johnny Applefeller. Inspired by the zany work by Roald Dahl's Charlie and the Chocolate Factory the reader will be taken on a journey of friendship, determination, and self discovery as Johnny works hard to win The World Wide Desssert Contest with his humungous apple pancake. But will his wonderful creation change into something else entirely and ruin his chances like so many times before?
Children ages 8 and up will enjoy this wonderful story. Weaved inside the story is also a unique find. Readers will get a chance to listen to some original music written by the author for this book. As certain parts are read the music will help enhance the reading, giving the reader the feel as if they were watching a musical. A true gem in the e-book world.
The World Wide Desssert Contest is a delightful mix of Dr. Seuss meets Roald Dahl. A true dessert-scruptious delight.